Dr. Mathieu Remazeilles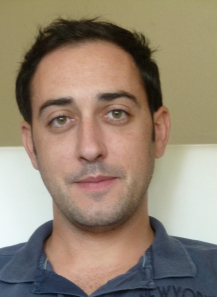 I am postdoctoral research associate at the
Jodrell Bank Centre for Astrophysics
at the University of Manchester, and
Planck Scientist
.
From 2009 to 2011 I was postdoc at the
Laboratoire AstroParticule et Cosmologie
in Paris, then at the
Institut d'Astrophysique Spatiale
in Orsay from 2011 to 2013. I obtained my PhD in theoretical cosmology at the
Laboratoire de Physique Théorique
in Orsay under the supervision of
Martin Bucher
.
I have looked at a broad range of topics in Cosmology, going from theoretical aspects, including extra-dimensions and cosmological perturbations, to observational aspects, including CMB lensing, Sunyaev-Zeldovich effect, Component separation, and Planck data analysis (also here).
Please follow this link to download our 2014 reprocessed Haslam map
"An improved source-subtracted and destriped 408 MHz all-sky map"
Remazeilles, M., Dickinson, C., Banday, A., Bigot-Sazy, M.-A., (TO APPEAR SOON)
Dr. Mathieu Remazeilles
Jodrell Bank Centre for Astrophysics
School of Physics & Astronomy
The University of Manchester
Oxford Road
Manchester M13 9PL, U.K.
phone: +44 (0)161 275 4142
E-mail: Mathieu "dot" Remazeilles "at" manchester "dot" ac "dot" uk