The Sunyaev-Zel'dovich Effect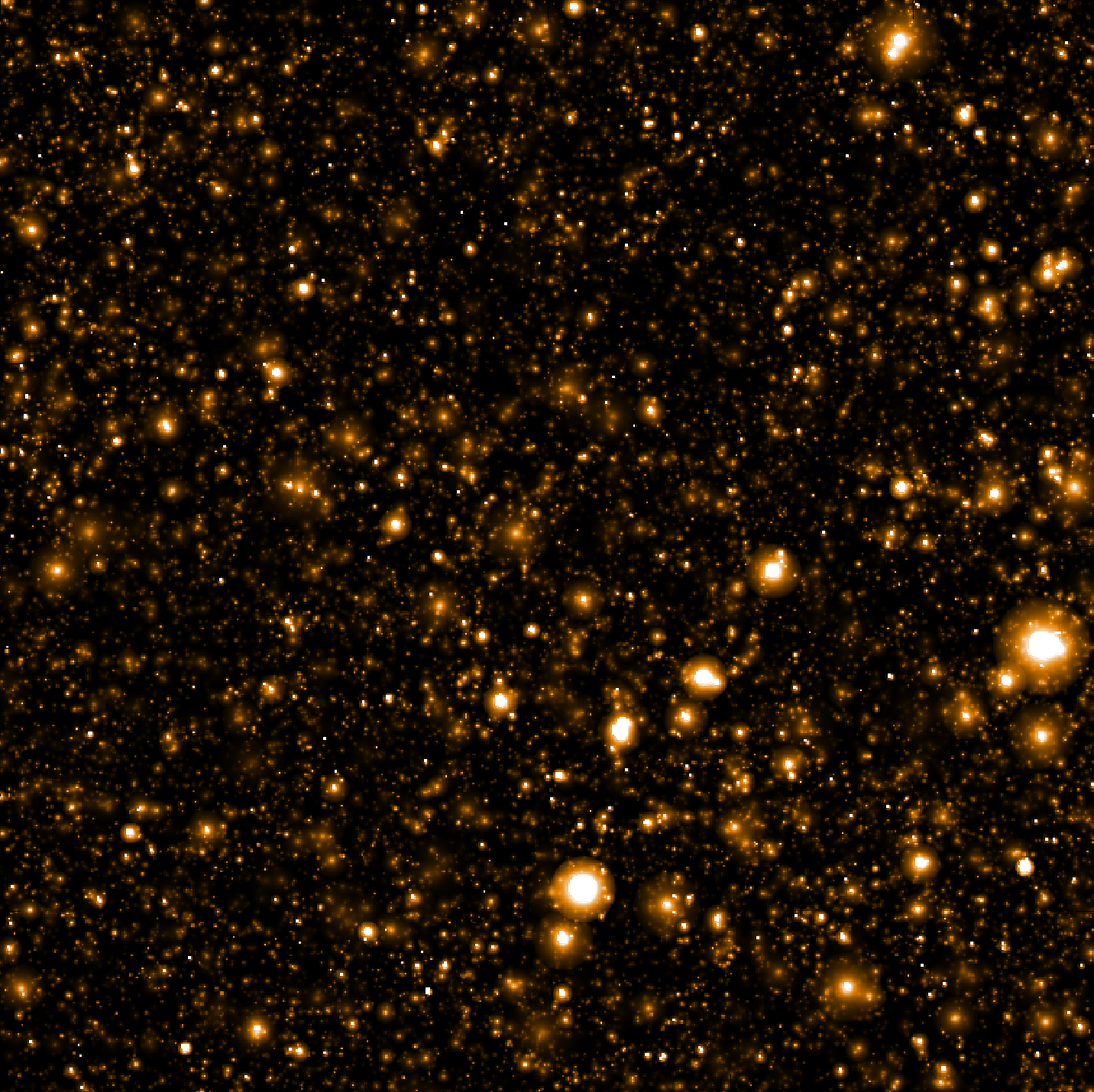 A simulation of the Sunyaev-Zel'dovich effect in a 3x3 degree section of the sky.
The Sunyaev-Zel'dovich effect is the scattering of photons from the Cosmic Microwave Background as they pass through the hot atmospheres of clusters of galaxies. The effect was predicted by Sunyaev and Zel'dovich in 1972, and was first observed in 1984.
Areas of active research on the SZ effect at JBCA include: