The 41st Young European Radio Astronomers Conference
University of Manchester/Jodrell Bank Observatory, 18-20 July 2011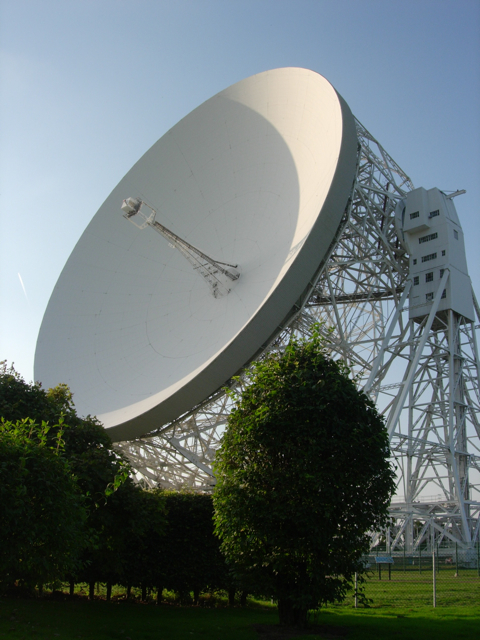 ---
The Jodrell Bank Centre for Astrophysics and the University of Manchester will host the 41st Young European Radio Astronomers Conference (YERAC), which will take place 18-20 July, 2011.
YERAC is an event geared toward those radio astronomers at an early stage of their career. YERAC is an annual meeting with an established history, the first such conference having been held in 1968. Indeed, many of the astronomers with a radio astronomy background who have started their career in Europe will have attended YERAC in the past.
The primary goal of the YERAC meetings is to provide all attendees -- typically masters and doctoral students, as well as early-career postdoctoral researchers -- the opportunity to present their research in an international conference setting, for the first time in most cases. This enables everyone to gain this valuable experience in a setting that is not intimidating, but is nonetheless constructive. Thus, conference attendees are strongly encouraged to give a talk about some aspect of their research work or subject, and there will be time for every registered participant will have the opportunity to do so.
Another principal aim of YERAC is that the participants learn from each other about different areas of radio astronomy currently being undertaken around Europe. In addition, and very importantly, the conference will provide an excellent venue for early-career researchers to begin to develop ties and perhaps even kickstart and foster future collaborations in their chosen field of research.
The venues for this conference will be divided between two locations. The first of these is the University of Manchester, at the Jodrell Bank Centre for Astrophysics, located in the Alan Turing Building. The meeting will be held in the Sir Bernard Lovell Room for the first and last days (18 and 20 July) of the conference.
On the second day of the meeting, we intend to have a full-day excursion to the Jodrell Bank Observatory, where there will be a special programme planned. This will include a tour of the telescope and visitor's centre, presentations by noted professional astronomers, and an evening conference dinner, (weather permitting) outside, at the foot of the 76-metre Lovell telescope.
Accommodation for conference participants has been blocked off at Lambert Hall, found conveniently close to the main campus, Manchester city centre, and Piccadilly station, Manchester's principal train station, with easy access to Manchester airport.
---
Registration and financial support
REGISTRATION IS NOW CLOSED.
All those registering must have a supervisor/director write a letter nominating them as an attendee. This can be done as an e-mail to the LOC at the address given below. On the registration form, we thus ask for that supervisor/director's name and e-mail address.
A running list of participants is now viewable, as is a list of submitted abstracts. If you have not yet submitted an abstract, please do so as soon as possible, as we will very soon be constructing a schedule for the meeting, and will need to know the subject and content of everyone's presentations.
The tentative schedule for this year's meeting is now up.
Please continue to check back at this site, as more details concerning accommodation, the conference programme, activities, and more, will be posted here as they become available and finalised.
LOC:
Patrick Weltevrede
Robert Ferdman
Anita M. S. Richards
LOC Contact: yerac2011 [at] jb.man.ac.uk
| | |
| --- | --- |
| Follow us on&nbsp | |
| | |
| --- | --- |
| Join us on &nbsp | |
YERAC 2011 is funded by RadioNet FP7, and by the Royal Astronomical Society.
---