The Night Sky May 2014
Compiled by Ian Morison
This page, updated monthly, will let you know some of the things that you can look out for in the night sky. It lists the phases of the Moon, where you will see the naked-eye planets and describes some of the prominent constellations in the night sky during the month.
Image of the Month
The Lunar Farside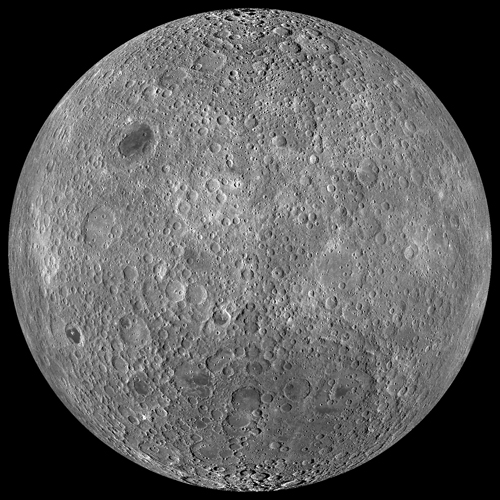 The Lunar Farside.

Image: NASA,GSFC, Arizona State University, Lunar Reconnaissance Orbiter.
This composite image of the lunar farside has been produced from images taken by the wide angle camera on the Lunar Reconnaissance Orbiter. It is derived from over 15,000 images taken between November 2009 and February 2100. The farside is very different from the nearside and it seems likely that the crust on the farside is thicker so making it harder for molten material to flow from the interior to the surface and form the smooth maria. The full resolution image with a resolution of ~100m can be viewed by searching for "WAC Global View" in a search engine.