The Night Sky September 2018
Compiled by Ian Morison
This page, updated monthly, will let you know some of the things that you can look out for in the night sky. It lists the phases of the Moon, where you will see the naked-eye planets and describes some of the prominent constellations in the night sky during the month.
New
The author's: Astronomy Digest
which, over time, will provide useful and, I hope, interesting articles for all amateur astronomers. A further aim is to update and add new material to link with the books recently published by Cambridge University Press and which are described on the home page of the digest. It now includes nearly 50 illustrated articles.
Image of the Month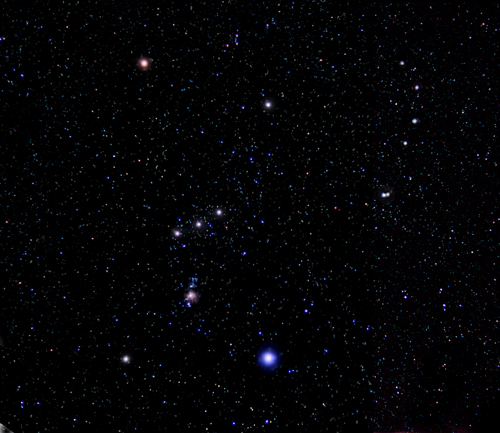 The Trapezium in the Orion Nebula
Image: Hubble Legacy Archive, processed by Robert Gendler
This is a wonderful image of the 'Trapezium' at the heart of the Orion Nebula. Lying within a radius of ~ 1.5 light years, ultraviolet light from the four hot, massive, stars powers the star formation region.