The Night Sky July 2014
Compiled by Ian Morison
This page, updated monthly, will let you know some of the things that you can look out for in the night sky. It lists the phases of the Moon, where you will see the naked-eye planets and describes some of the prominent constellations in the night sky during the month.
Image of the Month
Hubble Ultra Deep Field 2014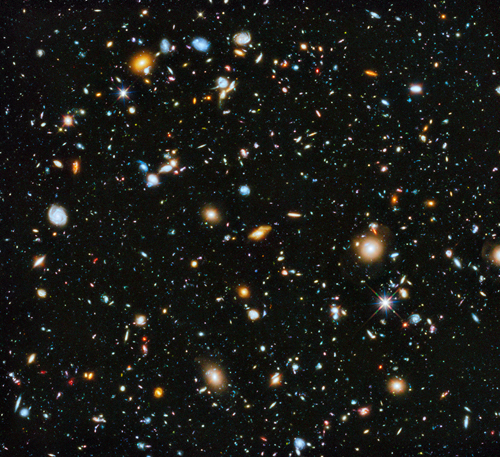 Hubble Ultra Deep Field 2014

Image: STScI, ESA, NASA,
This colourful image was assembled in 2014 from Hubble Space Telescope (HST) data and includes the full range of wavelengths available to the HST from ultraviolet to the near infrared. It shows the Universe in the extreme past with the dimmest galaxies being more than 10 billion times fainter than stars visible to the unaided eye.