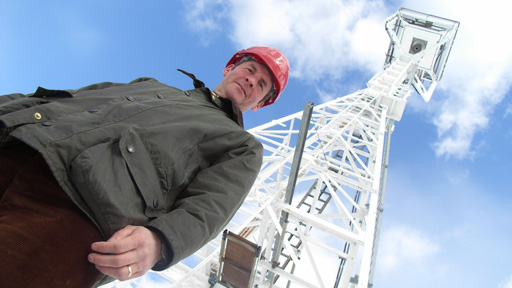 Chris standing at the foot of the Focus Tower inside the bowl of the giant Lovell Telescope.
The Lovell Telescope: One of Britain's Greatest Machines
5th June 2009
Chris Barrie, star of Red Dwarf and the Brittas Empire, presents a new series on the National Geographic Channel which celebrates ingenious British engineering.
On June 11th the programme will feature the Lovell Telescope at Jodrell Bank, an icon of British science and engineering.
You can watch a brief video clip of the programme below courtesy of National Geographic Channel and The Gamma Project.

Video Clip - "The Space Race Begins"