The Night Sky December 2016
Compiled by Ian Morison
This page, updated monthly, will let you know some of the things that you can look out for in the night sky. It lists the phases of the Moon, where you will see the naked-eye planets and describes some of the prominent constellations in the night sky during the month.
Cambridge University Press has recently published two books by the author.
An Amateurs Guide to Observing and Imaging the Heavens
is a handbook to bridge the gap between the beginner's books on amateur astronomy and the books which cover a single topic in great detail. Stephen James O'Meara and Damian Peach have both given it excellent reviews.
'A Journey through the Universe'
covering our current understanding of the Universe was also published by CUP. Martin Rees has written a very nice review of it.
Image of the Month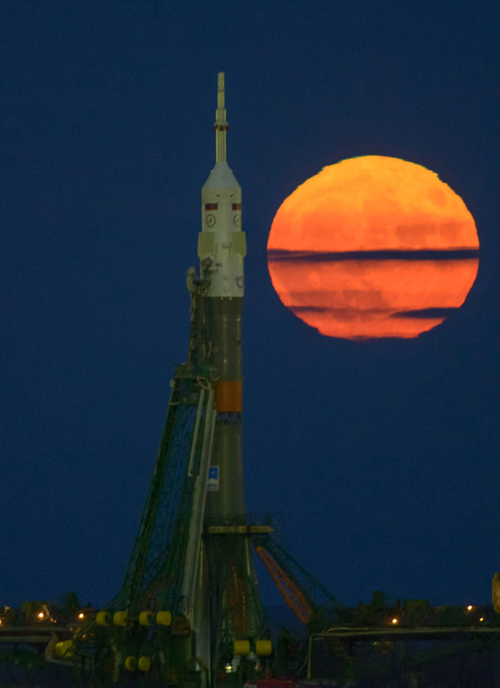 A Supermoon

Image: NASA - Bill Ingalls
This a wonderful picture of the "supermoon" of November 14th. A supermoon occurs when the Moon is full when nearest to the Earth in its elliptical orbit (at perigee). It will then be ~12% larger in angular diameter than when at apogee - furthest from the Earth in its orbit - so its area is significantly larger and it will thus be brighter. In fact, November's supermoon was the second of three consecutive supermoons this year and the closest at perigee since 1948 so at the very closest and most superest (sorry) Moon since then. The Director, Neil deGrasse Tyson, of the Hayden Planetarium in New York who was the first to suggest Pluto's demotion by not including in his solar system display thinks supermoons are rather hyped up and I tend to agree with him.