Dying stars & the chemical history of the Universe
My main area of research is in the death of stars like the Sun. These stars spend their lives making heavier elements. They die by throwing off their outer atmospheres, making these new elements into stardust. This stardust enriches the Universe with the necessary ingredients to build new stars, rocky planets and life. I look at how this process happens and how it has changed over the history of the Universe.

To detect the gas and dust the comes off these stars, we need some of the most sensitive telescopes on the planet. I use data from a wide range of telescopes, including the Very Large Telescope and Atacama Large Millimetre Telescopes in Chile and the Spitzer Space Telescope.

Most of my research uses in clusters of stars or in nearby dwarf galaxies. The simple groups of stars have well-known properties: we have a good idea what the stars are made of, how old they are, and how big they are. This makes it easier to see how the death of stars changes with these properties.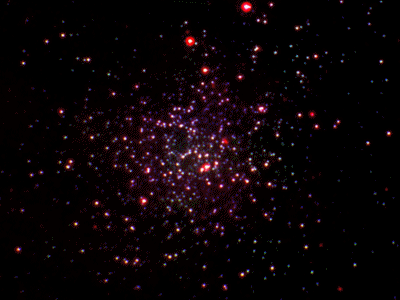 Omega Centauri, as seen by Spitzer