Hello Moon Can You Hear Me?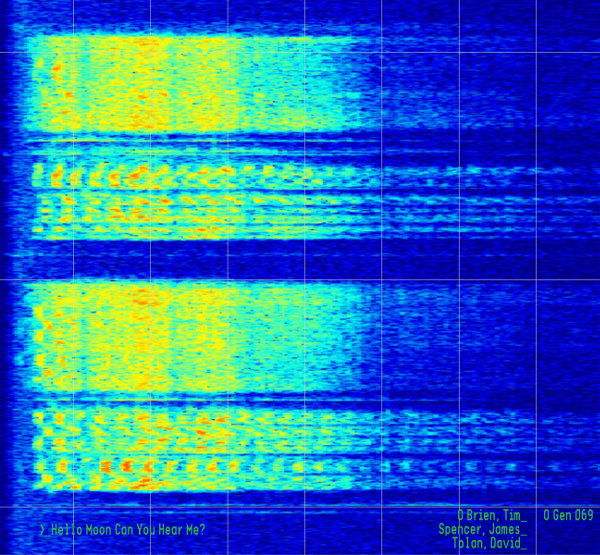 Exploring space doesn't always have to be about looking, we can listen too.
'Hello Moon Can You Hear Me?' is a remix of sounds from space by music producers Jim Spencer and David Tolan working in collaboration with Jodrell Bank's Tim O'Brien.
The track includes signals from spacecraft at the dawn of the space age, the death throes of an exploding star and the sounds which flooded through the Universe after the Big Bang. The title itself echoes the recording of a voice bounced off the Moon made more than 50 years ago here at Jodrell Bank. Read more about the sounds included in the mix on Tim's blog.
This was produced for an event at Tim Peaks Diner Kendal Calling August 2014 and released as OGen 069 by O Genesis Records on 2014 Aug 11.
It is available as a free download subject to the following Creative Commons license:


This work is licensed under a Creative Commons Attribution-NonCommercial-NoDerivatives 4.0 International License.

Download audio file directly
Credit: Jim Spencer, David Tolan, Tim O'Brien - OGEN 069