The Night Sky November 2017
Compiled by Ian Morison

See highlight above.

This page, updated monthly, will let you know some of the things that you can look out for in the night sky. It lists the phases of the Moon, where you will see the naked-eye planets and describes some of the prominent constellations in the night sky during the month.
New
The author's: Astronomy Digest
which, over time, will provide useful and, I hope, interesting articles for all amateur astronomers. A further aim is to update and add new material to link with the books recently published by Cambridge University Press and which are described on the home page of the digest. It now includes well over 30 illustrated articles.
November 2017: Automatic telescope mount alignment using the Celestron 'Starsence' camera Maksutov Telescopes: a survey



Image of the Month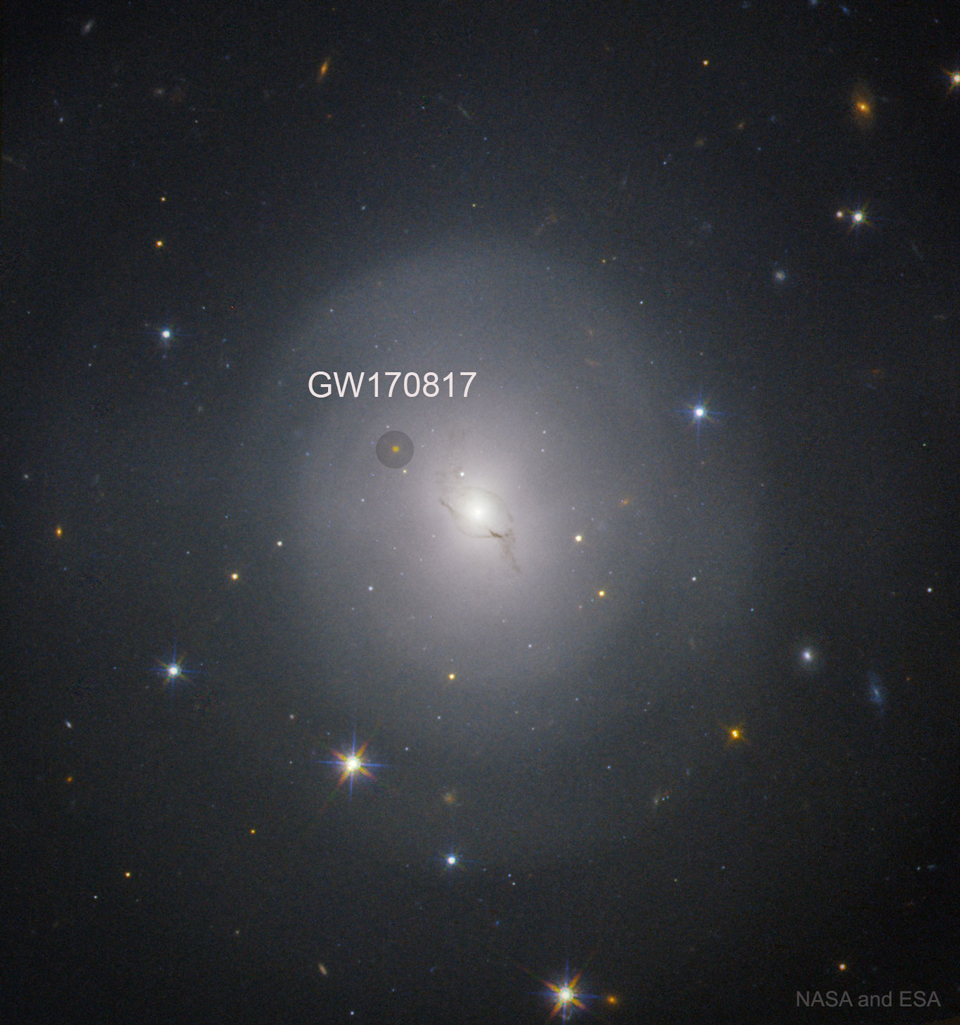 NGC 4993 - harbouring a Neutron Star - Neutron Star merger
Image NASA/ESA
In August, three gravitional wave observatories detected the gravitational wave emitted as two neutron stars merged into one. The fact that the VIRGO detector in Europe was able to detect it as well as both LIGO detectors in the USA meant that its location was determined with sufficient accuracy to enable it to be found by optical telescopes - as in this Hubble image. This is the first time that the electromagnetic counterpart to a gravitational wave event has ever been detected. An historic event!